A Message from edcampSWO:
Last year we heard loud and clear that you all wanted a souvenir EdCampSWO T-Shirt!
This year we are prepared! EdCampSWO Rock Concert Jerseys are only $25 for all participants.
Order yours by replying to this email with your shirt size and you can pick it up the day of the event! Bring your cash or cheque payable to EdCampSWO!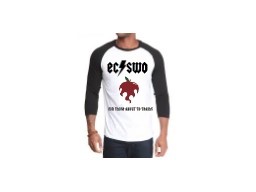 ECSWO: For Those About to Teach!
#iEngaged at Tilbury High
April 12, 2014
Can't wait to see you all there!
The EdCampSWO Team
edcampSWO
Hosted by edcampSWO
Saturday, 12 April 2014 from 8:30 AM to 4:00 PM (EDT)
Tilbury District High School, 97 Queen St., Chatham-Kent, ON N0P-2LO | Directions

Print Registration Summary
Contact the Host

Download Mobile Registration


"> "> ">